The trusted name in construction for internal linings and insulation
Call now on: 08 7325 1400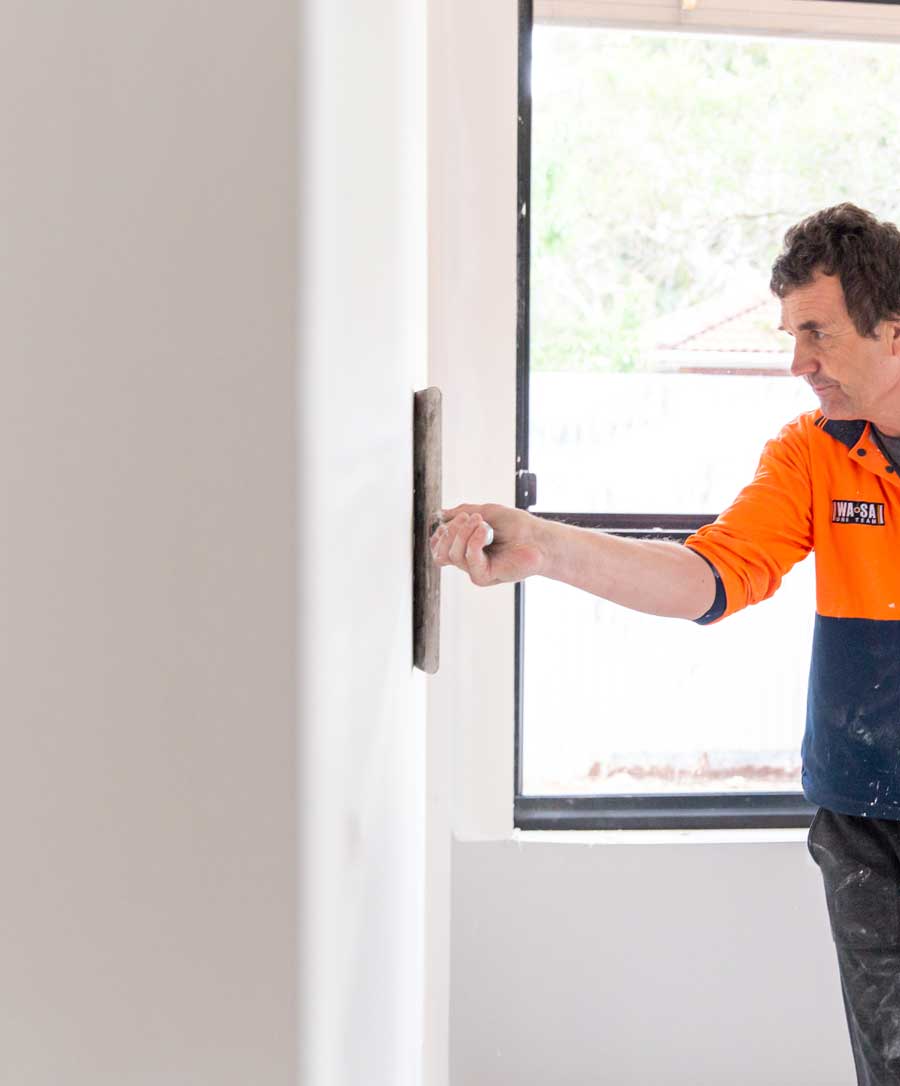 Fully trained and flexible plasterboard & insulation contractors
Every member of our team is inducted and fully trained on workplace health and safety and each job is individually assessed for job safety.  With an excellent safety record and an eye for detail, our team can be relied upon to do a quality job from start to finish. 
Luna and Valk only works with a hand-picked team of fixers and flushers who are dedicated and passionate about what they do.  We take quality and safety seriously and have a team of site supervisors who regularly visit job sites to ensure that our strict quality and safety regulations are being upheld.  Our Supervisors work closely with all our teams and regularly check in with building managers to ensure that everything is on time and on schedule.  And, when life throws you a curve ball and you need a quick patch repair, or some last-minute changes come through, you can rely on us to be back on site and get things sorted to keep your project running smoothly.
Internal linings contractor servicing Adelaide's residential, boutique and volume builders
Luna and Valk has been serving Adelaide's residential boutique and volume builders for over 50 years.  In fact, that's the main market we serve.
With over 50 years in business and thousands of lining and insulation installs, we know and understand the needs of builders.  Luna and Valk's integrity and enduring reputation have been built by running a highly organised and efficient operation with guaranteed quality, rapid turnaround and highly competitive pricing.  Our company has gone from strength to strength by consistently providing a reliable and dependable service accompanied by high quality workmanship and skilled tradespeople.  With our speed and efficiency, it's no wonder Luna and Valk is the preferred plasterboard contractor for a number of major builders across Adelaide.
Our rapid response estimating team can quickly quote off plan and our fixers and flushers can be available at short notice to help get you out of a tight spot. 
Skilled, experienced and always available
With a team of over 50 experienced fixers, flushers and installers, Luna and Valk operate a highly organised operation and can be relied upon to get your projects finished on time, in full and on budget.  If you need a skilled team that seamlessly fits in with your schedule, we'd love to help.
Get in Touch
08 7325 1400
Open Hours
8am - 4.30pm Monday to Friday
Our Office
Port Adelaide, SA